Events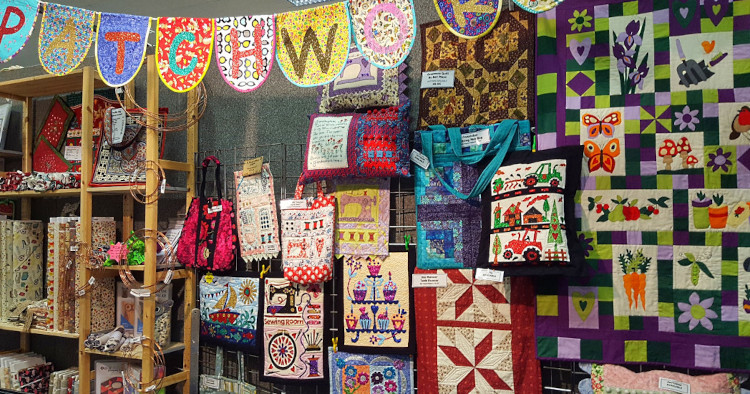 Our Upcoming shows and events include: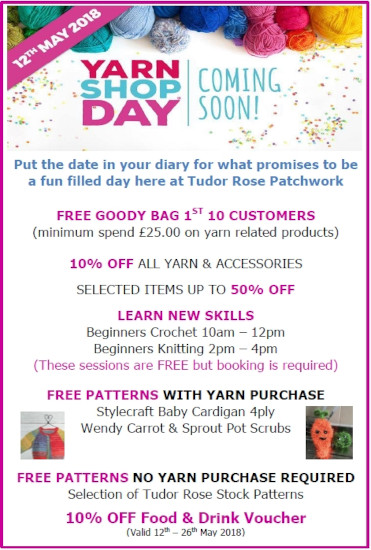 Project Linus Charity Days
Craft, of all kinds, can be a great way to give back and help others. Project Linus is a wonderful charity that makes quilts for critically ill children. It helps to provide them comfort and a sense of security.
You can be part of Project Linus. Upcoming dates for 2018 are:
Friday 12th January 2018, Friday 9th February 2018, Friday 9th March 2018, Friday 13th April 2018, Wednesday 9th May 2018, Friday 8th June 2018, Friday 13th July 2018, Wednesday 8th August 2018, Friday 14th September 2018, Friday 12th October 2018, Friday 9th November 2018, Friday 14th December 2018
Join the team at Tudor Rose Patchwork for a special workshop where you will be making quilts, all of which will be donated to project Linus. You can book here.
Textiles East Fair, Swavesey, Cambs - 16 & 17 February 2018
https://textileseastfair.wordpress.com/
Spring Quilt Festival, Duxford - 2 - 4 March 2018
http://grosvenorshows.co.uk/view_show.php?ID=12
Charity Sew-In, 23-24 June 2018 - Free Event
Chris & Kate have another 24 Hour event. All welcome to stay as much time or as little time that they have to help in the 24 hours. People will work overnight so please consider staying with the team over the night and enjoying the fun. Please book your place as space is limited - particularly overnight as numbers are limited to 10, so if you are interested please get your name down as soon as possible.
Extra help will be required prior to the event preparing blocks for the quilts and during the day light hours to complete the task.
More information about the charity we will support and what the project will be available early in 2018.
Festival of Quilts, NEC Birmingham - 9th-12th August 2018
Join us from the 9th-12th of August at the NEC Birmingham for Europe's largest quilting event. This is going to be one serious quilting party!
To book your tickets follow the link here >> http://bit.ly/FOQtickets18
West Country Quilt & Textile Show, Bristol - 30th August - 1st September 2018
http://westcountryquiltshow.co.uk/
Makit Fenland Fair, St Ives - 6 October 2018
http://www.makitfairs.com/fenland-fair/
Autumn Quilt Festival, Malvern - 19 October to 21 October 2018
http://grosvenorshows.co.uk/view_show.php?ID=8
Autumn Quilt Festival, Duxford - 26-28 October 2018
http://grosvenorshows.co.uk/view_show.php?ID=9
jQuery(function($) { fileTypesString = 'jpg,png,gif,'; fileTypes = $.each(fileTypesString.split(",").slice(0,-1), function(index, item) { $("a[href*='."+item+"']").attr('rel', 'colorbox'); $("a[rel^='colorbox']").colorbox({}); }); }); //-->